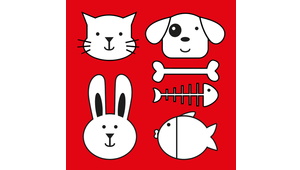 15,200AMD
Ferribiella is the result of Alberto and Carmen Avonto's foresight and love for animals, who in 1980 converted their family-run hardware into what is now a reality and an international reference point in the Pet Comfort market; 30 years of continuous research and development of new products, which mark a constant evolution of the company, thanks also to the fresh contribution of the sons Alessandro and Genny.
1 in stock
Additional information

Description
Additional information
| | |
| --- | --- |
| Brand | Ferribiella |
| Country | Italy |
| Size | 34 x 34 x 38 cm |
| Material | polyester , sisal , cardboard |
| Color | black |
| Weight | 1.1 kg |
| Pet Type | Cat |
Description
Soft Scratching Post Ferribiella Heart for Cat
A star-shaped claw-post in the form of a star will protect the furniture from the active line of claws of your cat. And the suspension ball will interest the cat for a long time.
Stable construction ensures comfortable grinding of claws
Nice scratching post for cats in rope and stuffed animals with game ball. Measures 33.5 x 33.5 x 38 cm Keeps cats and their nails away from your furniture, gives your cat hours of pleasure and in addition to great fun for our feline friends and keeps your claws healthy and rounded.
Keep cats and their nails away from your furniture
It gives your cat hours of pleasure
Plush and sisal fabric
Measures 32.5 diameter x 40 cm h
Great fun for our feline friends and keeps your claws healthy and rounded
It gives your cat hours of pleasure
Plush and sisal fabric
Great fun for our feline friends and keeps your claws healthy and rounded,
Star scooter with a ball on a suspension